I love a free meal. The only thing better than a free lunch is several free meals on your birthday. Each year on January 17th, I visit restaurants that give away a free lunch or dinner on your birthday. I am not talking about $5.00 off coupons or saving 20% off an order of $30.00 or more. These eight restaurants give you freebies for showing your ID or send you a coupon to redeem without making a purchase. So, my gift to you is sharing my favorite birthday freebies I receive throughout the day.
But before we begin, read my disclaimer.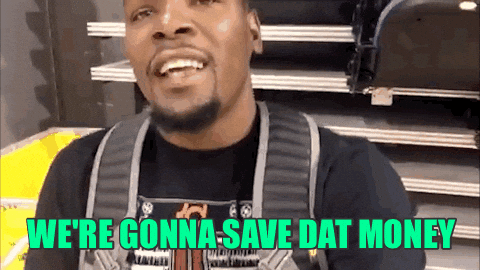 Disclaimer: These are eateries I would visit anyway, and that is why they are on the list. Most of the freebies require you to sign up for an e-mail or rewards club list to receive a coupon. I highly recommend creating a separate email account for your influx of restaurant wishes (can be used for shopping too) to ensure you do not overlook your new emergency food coupons.
Is it worth it? Absolutely yes!! Did I not mention free food? Also, most of the rewards are good for an entire month or even year! Don't feel like cooking one day? Use one of your restaurant wishes and turn it into an emergency food coupon.
Here is the list!
Breakfast: Breakfast is the most important meal of the day; especially on your birthday!
1. Panera Bread: Reward members receive a free pastry without making a single purchase. Oh yeah, I also get free bagels for an entire month. That's a saving of $42.00.
2. Waffle House: Do you want a breakfast with more substance? If so, you can never go wrong with Waffle House and enjoy free waffles. Save $4.00 and enjoy!
3. Denny's: Don't like Waffle House and want something classier? Upgrade to Denny's and reap a free breakfast by showing your ID. Savings range from $3.00-$15.00.
4. Plant Smoothie: Plant Smoothie gives you a free smoothie for your birthday. Save $4.99
Lunch: My favorite eating time of the day! With these restaurants, you don't have to pay for anything. Not even sales tax!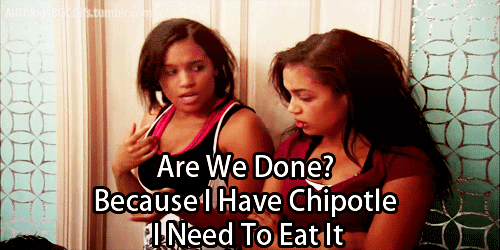 5. Jersey Mike's: Every year on your special day, Jersey Mike's sends you a one-time use coupon for a free regular sub and a 22oz fountain drink. This is a $9.00 value.
6. Buffalo Wild Wings: Free chicken wings (nuff said). Six free wings of your choice if you join the Buffalo Circle. If your special day is not on Wednesday, then you saved $4.99.
7. First Watch: Okay, for folks on diets this list isn't the best. To even it out, score a free lunch entree if you join the Sun eClub. First Watch has healthier options than the places listed. Keep the $7.99 in your pocket.
8. Jimmy John's: As I am composing this list, Jimmy John's surprised me and offered a free lunch...so unexpected and appreciated. Saving $8.97.
9. Tropical Smoothie: This is my families go to meal when we don't have the energy to cook. Luckily, Tropical Smoothie has an energy booster you can add to your smoothie. Save $4.99.
10. Zaxby's: As a bonus, you'll receive a FREE Sandwich Meal postcard in the mail just for joining the Zax Mail Club!
11. PDQ: Okay, PDQ is not one of my favorite places (sorry), but if PDQ gives you what you need, then join PDQ's fan club and they'll give you a coupon for a free meal on your birthday.
Dinner: This is it! Bring it on!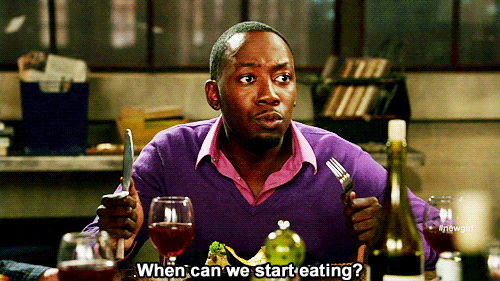 12. Backyard Burgers: I don't think this burger spot gets the respect they deserve for grilling amazing burgers. Haven't tried them yet? Here's your chance to do so by joining their clubhouse.
13. Moe's Southwest Grill: For this birthday freebie, get a free burrito by joining the Moe's Southwest Grill. Don't worry Queso sauce included (yes, that a jab at Chipotle).
14. Kobe's Steakhouse: I haven't redeem this coupon in a while, but they continue to send them. SO for this year, we're going to Kobe's Steakhouse and take advantage of the free birthday entrée. $22.99 worth of savings.
15. Hash House to Go Go: If you have not visited this place, allow me to tell you the portion sizes are insanely huge! Redeem a free dinner for your birthday by joining their email club. That's like two meals in one. Your wallet was spared $18.99.
16. Texas de Brazil: You will be treated to a free dinner on your birthday when you join the Texas de Brazil's eclub before your birthday month. Keep $24.99 in your wallet.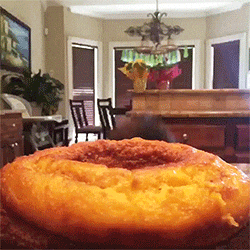 Dessert: Your favorite 2nd dinner...
17. Marble Slab Creamery: To bring it home, we have to end with desserts. Therefore, take a ride to Marble Slab Creamery and redeem your free ice cream.
18. 4 Rivers Smokehouse: If ice cream isn't your thing, then head over to 4 Rivers (visit locations with a bakery inside) and receive your free treat.
If you add up all the savings mentioned, over $200.00 will remain in your wallet. To make the savings more meaningful, invest your savings by purchasing a mutual fund or adding the amount to reduce debt.
There you have it! My list of 18 restaurants that embrace your birthday with free meals. Of course, there is more (50 participating restaurants in total) establishments that embrace your birthday, so we want to hear from you. What are some of your favorite birthday freebies you look forward to every year? If you haven't taken advantage of your freebies before, do it now and let me know about your experience!